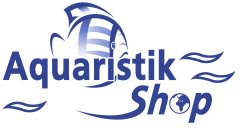 ---

Price including german VAT plus
shipping costs
---
Prodibio Bio Clean cleans algae from aquariums biologically and naturally by combining the power of Bio Digest and the revitalising effect of Bio Trace. The package contains ampoules of Bio Digest and Bio Trace. Bio Trace combined with Bio Digest revitalises the aquarium, restores vigour and health to both fresh and salt water. This results in clearer, healthier water, livelier fish and plants that flourish.

Bio Digest is composed of selected nitrifying and nitrate/phosphate reducing bacterial strains. The heterotropic bacteria in Bio Digest biologically clean aquariums by digesting waste, each strain completing the work started by another. They thus purify, reduce nitrates and phosphates and prevent the growth of algae. As bacteria do not multiply at the same speed, to maintain optimal proportions it is recommended to use one ampoule of Bio Digest avery fortnight.

Bio Trace is a concentrate of trace elements which speeds up biological activity. Trace elements are essential for every living organism. Bio Trace include sulphur for proteins, iron for plants and fish blood, cobalt for B vitamins and Boron for many products metabolised during tissue building and organic breakdown. In aquariums, essential trace elements, needed for all biological activity, are consumed by algae, plants, invertebrates, etc. and neutralised or eliminated by the skimmer and activated charcoal. The decomposition of waste also eliminates a significant number of trace elements, leading to obvious signs of trace element deficiency.

Dosage for Prodibio Bio Clean freshwater:
Add one ampoule of Bio Trace on 200 litres of water every 2 weeks.
Add one ampoule of Bio Digest for up to 1000 litres of water every two weeks.

Do you have questions about this article ?