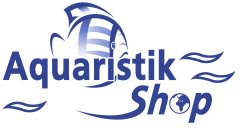 ---

Price including german VAT plus
shipping costs
---
Prodibio Reef Booster is a complete nutrient supplement containing all the essentials for the development of invertebrates which basically or partially feed on micro-plankton including corals in which symbiotic algae - Zooxanthelles - live and for which a micro-plankton booster is necessary. Reef Booster contains very high concentrations of the polyunsaturated fatty acid groups which all marine organisms need. A few drops in the food of marine fish makes it more appetising - an effective solution when starting to feed difficult or recently imported fish. Reef Booster contains phospholipids, amino acids, omega-3 marine fatty acids, vitamins, carotenoids.

Dosage for Prodibio Reef Booster:
One ampoule per 400 litres once a week. Dilute the contents of an ampoule in a glass of water. Pour the preparation around the aquarium, stopping skimmer and filter for approx. 20 min.

Do you have questions about this article ?