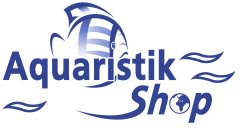 ---

Price including german VAT plus
shipping costs
---
technical Data Aqua Medic ECO Runner 12000:

Pump output: 12,000 l/h

max pumpe head: 4.5 m

pressure and suction side connectors: 40 mm (1 1/2 inch)

cable length: 3 m (indoor use only)

power consumption: 230 V/50 Hz 150 W

Protection rating: IPX8

Dimensions: 21x11.5x18 cm

Submerged and non submerged set up is possible

Pre filter basket and hose connections included

suitable for fresh and marine water

The Aqua Medic ECO Runner 12000 series of magnetically coupled centrifugal pumps are very quiet in operation. They have fully encapsulated synchronous motors and can be operated completely safely either submerged or out of water. The polished ceramic shaft and bearing is practically wear-resistant, ensuring a long operating life. An integrated thermal overheat protection device prevents damage to the windings should the impeller rotation be impeded. The pump can easily be taken apart for cleaning. The direction of the rotation is controlled electronically. This enables a very efficient operation. All materials of the Aqua Medic ECO Runner 12000 are salt water resitant. The Aqua Medic ECO Runner 12000 may be installed submerged or out of the water. However, it is not self-priming and, if set up out of the water, has to be installed below the water surface level. If used submerged, we recommend to remove the hose connection on the suction side and to fit the filter basket in front of the pump. The pump head can be fitted to the pump on four sides so the outlet positioned can be adjusted.

Connection suction side:The suction side may be connected with flexible hose, using the hose fitting included. As another option, the glue connection fitting can be connected to a standard PVC fitting and pipe.

Connection pressure side: The pressure side can be connected with a flexible hose, using the hose fitting included. This hose fitting must also to be fitted if the pump is used as a pure current pump. If the pump is used as return pump, it can be directly connected to a PVC pipe, using the glue connection fitting. If a hard pipe is used for connecting the pumps, we recommend to use a short section of flexible hose to avoid vibration.

Do you have questions about this article ?