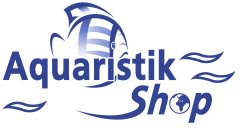 ---

Price including german VAT plus
shipping costs
---
The Aqua Medic Mistral 300 is a powerful diaphragm air pump for use in any aquarium enviroment.The housing of the Aqua Medic Mistral 300 is made from cast aluminium and this, combined with the magnetic control system and the vibration reducing rubber feet, results in exceptionally quiet operation. At the Mistral 300, the airflow can be adjusted over a wide range so it meets the exact requirements of the equipment being supplied. This is done via a slide control which adjusts the magnetic circuit and not the air pressure. With integrated replaceable air filter and are of low maintenance design. The Aqua Medic Mistral 300 is ideally suited to supplying air lift filters (under-gravel and box), air stones and protein skimmers using either ceramic or wooden air diffusers.

Technical data Aqua Medic Mistral 300:
Capacity max: 380 l/h
at 1 m (100 mbar): 300 l/h
max. pressure: 470 mbar
Power consumption 8 watts
Weight: 1.75 kg
dimensions: 190x85x100 mm (lenght x width x height)
Max. dB/At a distance of 1 metre: 48 dB
power cord length: 3 m
hose connection: 4x6 mm

Do you have questions about this article ?