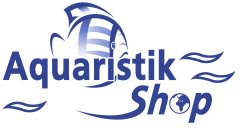 ---

Price including german VAT plus
shipping costs
---
The Dennerle CO2 solenoid valve enables automatic control of the CO2 supply in either of two ways, thereby saving valuable CO2:

A With a time switch: The time switch cuts off the supply of CO2 overnight, as aquarium plants do not require any CO2 during the night. TIP: Simply connect the CO2 solenoid valve to the time switch which controls your aquarium lighting.

B With a Dennerle pH controller or aquarium computer: This controller continuously measures the pH value in the aquarium and controls the required supply of CO2 automatically with electronic precision.

technical Data Dennerle CO2 Solenoid Valve:
+ 230 V/50 Hz
+ Power consumption: 1.6 W
+ max. permissible perating pressure: 5 bar
+ splash-proof
+ connectors for hose 4/6 mm
+ cable with Euro-Plug, length: 1.80 m

Do you have questions about this article ?