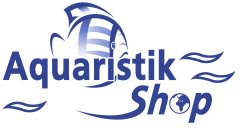 ---

Price including german VAT plus
shipping costs
---
Dennerle PlantaGold 7 ist the secret recipe from the Dennerle aquarium plants nursery. Dennerle PlantaGold 7 is a special product for the more discerning aquarium plant enthusiast. It will bring additional growing power to any aquarium. PlantaGold 7 makes plants that are already stunning even more magnificent. In aquaria where, despite fertilization, plant growth is sparse, it restores the environment to one that is conducive to growth, as well as providing reliable assistance in countering stagnant growth. PlantaGold 7 acts in a variety of ways: Growth-stimulating, natural plant enzymes encourage cell division. Leaf formation is promoted, and the entire plant strengthened. Plant nutrients in the aquarium that have become ineffective are remobilised. Active iron chelates give leaves a rich green colour.

Special benefit:

PlantaGold 7 also creates unfavourable growing conditions for algae. Existing algae are kept in check, new algae formation is markedly reduced.

Dennerle PlantaGold 7:
One capsule per 50 l aquarium water every 7 days
+ 20 capsules for 1,000 l aquarium water
+ 40 capsules for 2,000 aquarium water
+ 100 capsules for 5,000 l aquarium water

Do you have questions about this article ?