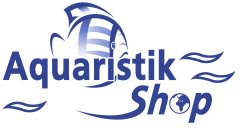 ---

Price including german VAT plus
shipping costs
---
Dr. Bassleer Biofish Food Green M is a premium food for herbivore ornamental fish and in the grain size 0.5 - 0.8 mm for all fish up to 1 cm. The granulates in smaller pellet size M sink slowly, thus providing nutrients to all three water zones. This gives surface feeders, fish in the middle zone as well as bottom feeders alike a fresh and balanced diet.

Dr. Bassleer Biofish Food Green M is a granulated premium food for herbivore aquarium fish. It contains the necessary beneficial food substances and also extra 5 % grounded leaves of the "miracle tree" Moringa oleifera and 5 % of the valuable fresh water algae Chlorella pyrenoidosa. This food is rich of carotenoids, antioxidants, essential non-saturated amino-acids, chlorophyll, vitamins and trace elements. With this balanced food, ornamental fish will grow very fast in healthy conditions and demonstrate rapidly their natural colors.

Complete food for ornamental fish

Feeding recommendation Dr. Bassleer Biofish Food Green M:
Restrict the quantity of feed to the amount ingested by all the fish in a few minutes.

Ingredients: Cereals, fish and fish derivatives, derivatives of vegetable origin, Chlorella pyrenoidosa (5 %), Moringa oleifera (5 %), molluscs and crustaceans, yeast, minerals
Additives: Vitamins: E672 Vitamin A 7,500 IE/kg, E671 Vitamin D3 2,500 IE/kg , E300 Vitamin C 500 mg/kg, E307 Vitamin E 260 mg/kg, Magnesium 400 mg/kg, Iron 300 mg/kg, Omega-3 fatty acids 50 mg/g, Vitamin B3 7.5 mg/kg, Chlorophyll 2 mg/kg, Folic acid 2 mg/kg, Selenium 1 mg/kg, Iodine 0.02 mg/kg

Analysis: Crude protein 57 %, crude fat 18 %, crude ash 10 %, calcium 2.8 %, crude fiber 2 %, phosphor 1.7 %, Astaxanthin 0.1 %, Lutein 0.02 %

Guaranteed free of artificial colors

Do you have questions about this article ?