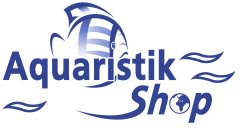 ---

Price including german VAT plus
shipping costs
---
JBL Solar Marin Blue is a special blue fluorescent tube with actinic spectrum for marine aquariums. Promotes coral growth by increasing the blue range of the light spectrum (i.e. actinic rays) ideal for zooanthella. JBL Solar Marin Blue enhances and promotes the natural fluorescence of corals, bivalves and other invertebrates in the marine water aquarium. Colour temperature can be controlled as required by combining with Solar Ultra Natur and/or Solar Ultra Marin Day. This allows optimum simulation of various sea depths with blue light fraction ranging from low to very strong.

Also suitable for the observation of night-active animals in freshwater aquariums (moonlight).

-16 mm thin diamater
- Service life twice as long
- 150% lighting strength, with only 30% more electricity consumption
- Produces more light per surface area
- Improves coral growth
-Please note: these lamps are available in different lenghts (also suitable for the Juwel High-Lite lamps), please take care for the right one for your lighting.

Available sizes:
24 W - 438 mm
24 W - 550 mm
28 W - 590 mm
35 W - 742 mm
39 W - 850 mm
45 W - 895 mm
54 W - 1047 mm
54 W - 1150 mm
54 W - 1200 mm
80 W - 1450 mm

Do you have questions about this article ?