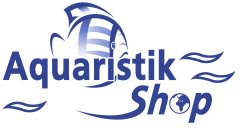 ---

Price including german VAT plus
shipping costs

---
Aqua Medic REEF LIFE Hydrocarbonat fine:

Grain size: 1-2 mm for hardening filters

Ingredients: pure calcium carbonate

Aqua Medic REEF LIFE Hydrocarbonate is a natural product and consists of pure calcium carbonate -a chemical compound of the elements calcium, carbon and oxygen. In an aquarium calciumcarbonate is used in calcium reactors, calcite filters, bio filters and as substrate material in sea water and Malawi/Tanganyikan aquaria. A natural calciumcarbonic acid equilibrium is created in all aquaria with an alkaline ph value and in a calcium reactor supplied with CO2, the hydrocarbonate is completely dissolved to calbium bicarbonate.

Do you have questions about this article ?