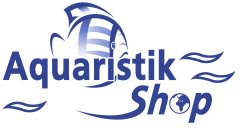 ---

Price including german VAT plus
shipping costs
---
The Aqua Medic salimeter is a density meter (hydrometer) for easy measurement of the specific gravity of saltwater in aquaria. In reef systems, the specific gravity should be between 1.022 and 1.025. salimeter has a measuring range of 1.000 to 1.040, with graduations at every 0.001 and an accuracy of ± 0.0005 at 25 °C (77 °F). The normal operating zone of 1.020 to 1.026 is highlighted in green. As salinity is temperature dependant Aqua Medic salimeter has an inbuilt thermometer facilitating the use of compensation tables for further accuracy if desired. The usual aquarium temperature range of 20 °C to 28 °C is highlighted in green.

Dimensions: long 27 cm, diameter 2 cm

Do you have questions about this article ?