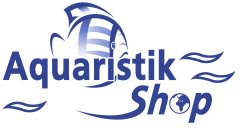 ---

Price including german VAT plus
shipping costs
---
Oxygen is essential for all organisms which inhabit ponds. The oxygen content in a garden pond is highly dependent on the temperature. The warmer the water is, the less oxygen it is able to bind. Consequently, oxygen deficiencies are a common occurrence in the summer, when fish can be seen gasping for air at the surface of the pond water. Dennerle Oxygen ActivTabs provide immediate help here. Oxygen deficiencies are also possible in the winter, if a pond is covered by a thick layer of ice for a prolonged period. This problem can be avoided by adding a few oxygen tabs to the pond water now and again through the de-icer.

+ Immediate relief when fish are gasping for air
+ Particularly important at higher temperatures in the summer
+ Helps counter oxygen deficiencies when ponds are covered over with ice
+ Promotes the breakdown of sludge through improved bacterial activity, prevents formation of putrefactive gases

Dosage Dennerle Oxygen ActivTabs:
1 ActivTab on 1000 litres of pond water, every 1-2 weeks.

Do you have questions about this article ?