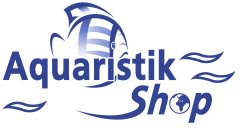 ---

Price including german VAT plus
shipping costs
---
For lush growth and abundant flowers, pond plants are reliant on numerous different nutrients. Many garden ponds lack sufficient iron. The tell-tale symptom is yellow leaves. Dennerle WaterLily FertilizerBalls close nutrient gaps without promoting algae growth in the process. Never fertilize your pond with conventional flower fertilizer – unless you wish to cultivate algae! Dennerle WaterLily FertilizerBalls are ideal as a boost for new plants and for the complementary fertilization of plants lining the banks of a pond.

Dennerle WaterLily FertilizerBalls -The growth booster for all pond plants

+ Booster for new plants and for complementary fertilization
+ For strong growth and an abundance of flowers
+ Do not promote algae growth, as they are free of additional phosphate and nitrate content
+ do not promote algae growth, since only the roots and not the water be fertilized

Dosage Dennerle WaterLily FertilizerBalls:
Start aid: depending on the size of the plants, 1-3 fertilitzer Ballls for Waterlily 3-5 balls for each plant. Regularly fertilization: once yearly 1-3 fertilizer balls for each plant.

Do you have questions about this article ?