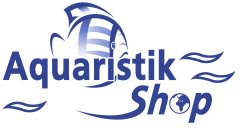 ---

Price including german VAT plus
shipping costs
---
Dr. Bassleer Biofish Food Herbal M in the grain size 0.5 - 0.8 mm for all fish up to 1 cm. The granulates in smaller pellet size M sink slowly, thus providing nutrients to all three water zones. This gives surface feeders, fish in the middle zone as well as bottom feeders alike a fresh and balanced diet.

Dr. Bassleer Biofish Food Herbal M contains herbs known for centuries: peppermint, thyme, mugwort and chickweed. The valuable components have a stimulating and antiseptic effect and contribute to the health of ornamental fish. Skinny fish gain quickly more weight.

Complete food for ornamental fish

Feeding recommendation Dr. Bassleer Biofish Food Herbal M:
Restrict the quantity of feed to the amount ingested by all the fish in a few minutes.

Ingredients: Fish and fish by-products, cereals, molluscs and crustaceans, vegetable by-products, yeasts, 2 % Mentha (peppermint), 2 % Thymii (thyme), 2 % Artemisia (mugwort), 2 % Stellaria (chickweed)
Additives: Vitamins: E672 vitamin A 7.500 IU/kg, E671 vitamin D3 2500 IU/kg, E300 vitamin C 500 mg/kg, E307 vitamin E 260 mg/kg

Analysis: Crude protein 52 %, crude fat 16 %, crude ash 12 %, crude fiber 9 %, calcium 2 %, phosphorus 1.7 %

Guaranteed free of artificial colors

Do you have questions about this article ?