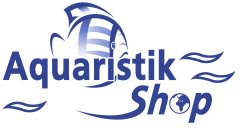 ---

Price including german VAT plus
shipping costs
---
Dr. Bassleer Biofish Food Herbal XXL in the grain size 2.8 - 3.2 mm for all fish up to 15 cm.

Dr. Bassleer Biofish Food Herbal XXL contains herbs known for centuries: peppermint, thyme, mugwort and chickweed. The valuable components have a stimulating and antiseptic effect and contribute to the health of ornamental fish. Skinny fish gain quickly more weight.

Complete food for ornamental fish

Feeding recommendation Dr. Bassleer Biofish Food Herbal XXL:
Restrict the quantity of feed to the amount ingested by all the fish in a few minutes.

Ingredients: Fish and fish by-products, cereals, molluscs and crustaceans, vegetable by-products, yeasts, 2 % Mentha (peppermint), 2 % Thymii (thyme), 2 % Artemisia (mugwort), 2 % Stellaria (chickweed)
Additives: Vitamins: E672 vitamin A 7.500 IU/kg, E671 vitamin D3 2500 IU/kg, E300 vitamin C 500 mg/kg, E307 vitamin E 260 mg/kg

Analysis: Crude protein 45 %, crude fat 18 %, crude ash 13.5 %, crude fiber 9 %, calcium 2.4 %, phosphorus 1.5 %

Guaranteed free of artificial colors

Do you have questions about this article ?