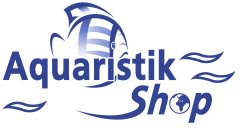 ---
https://www.aquaristikshop.com/aquaristic/EHEIM-Streaming-Pump-streamON-9500/1182220/
---



---
The new EHEIM streamON+ 9500 is a powerful, universally applicable streaming and circulation pump with a new type of ball joint. The comfortable magnetic holder holds the pump securely at the desired place in the aquarium. The EHEIM streamON+ 9500 is very easy to maintain and durable and is characterized by very smooth running. With the integrated cable guide, the connecting cable of the flow pump can finally be laid meaningfully.

EHEIM Streaming Pump streamON+ 9500
+ optimum water circulation with a natural, smooth current formation
+increase of oxygen content
+ safe mounting by magnetic holder
+ new ball joint allows very flexible alignment
+ extremely quiet and very low maintenance
+ low power consumption and high energy efficiency
+ integrated cable duct

technical data EHEIM streamON+ 9500
for aquarium size: 350 - 500 l
pump output: 9500 l/h
power consumption: 12.0 W
magnete holder for glass thickness: 6-12 mm
cable length: 2 m
dimensions: 138x70x88 mm

Do you have questions about this article ?