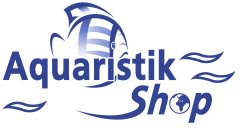 ---

Price including german VAT plus
shipping costs
---
EHEIM Water Care Aquarium starter is a bacterial starter for all fresh water aquariums. Actively breaks down nitrates – for initial aquarium set ups and water changes. EHEIM Water Care bacterial aquarium starter provides immediate biological activity and quickly rids the aquarium of harmful organic matter and reduces nitrate levels and organic silt on the bottom of the aquarium, as well as in the filter.

Dosage EHEIM Water Care Bacterial Aquarium Starter:
Weekly add 10 ml per 100 litres of Aquarium water and additionally after water change or new start of the aquarium.

EHEIM water care With the new line of Water Care products, EHEIM offers a logical extension to our technical programme and thereby closes the circle for healthy water in your aquarium. This obviously places greater emphasis on the quality of the products but EHEIM water care is a premium range based on natural ingredients and no harmful chemicals.

Do you have questions about this article ?