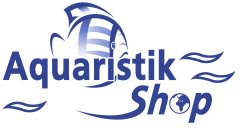 ---

Price including german VAT plus
shipping costs
---
Hikari Sinking Carnivore is a scientific diet for most carnivores, especially cats, sharks, eels, bichirs and stingreays. Hikari Sinking Carnivore is specially developed for bottom feeding carnivorous fish offering nutrition comparable to live foods without the parasites or bacteria they contain. Developed after extensive study and analysis of the sense of sight, smell and taste of numerous carnivorous fish. Inclusion of key ingredients like DL-methionine and Llysine allowed us to produce a food most bottom feeding carnivorous fish devour readily. New advances in bio-technology helped us identify the highest grade of carotenoid available today which promotes active color development and retention in UV deficient environments. Your pets can now look as good as you expected them to! Hikari Sinking Carnivore absorbs water and quickly softens yet, retains its shape and will not cloud your aquarium water.

Recommended feeding Hikari Sinking Carnivore:
Feed two to three times daily the amount your fish will completely consume in a few minutes. Care should be taken to avoid over-feeding. Carnivorous fish may resist a new type of food when changing their diet, continued use will assure acceptance.

Ingredients:
Fish meal, Shrimp meal, Wheat germ meal, Wheat flour, Soybean meal, fish oil, Brewers dried yeast, Spirulina, DL-Methionin, L-Lysin

Analysis Hikari Sinking Carnivore:
Protein: 47%
Fat: 5%
Fiber: 3%
Ash: 17%
Phosphorus: 1%
Moisture: 10%

Do you have questions about this article ?