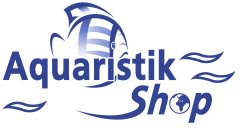 ---

Price including german VAT plus
shipping costs
---
Tetra Wafer Mix is the ideal substantial food mix for carnivorous and herbivorous ground fish and crayfish. The green wafers with valuable spirulina algae are particularly suitable for herbivora, while the brown wafers are the ideal food for carnivora. As they retain its shape, the wafers correspond with the natural eating habits of the fish and crayfish that live near the ground, because they can extensively nibble the food before consuming it. Thanks to the solid consistency the water will not get cloudy.

Recommended feeding: Feed the fish several times a day with only as much wafers as the fish can consume within 20 minutes.

Analysis:
Crude protein: 45 %
Crude fat: 6 %
Crude fibre: 2 %
Crude ash: 11 %
Water: 9 %

Do you have questions about this article ?