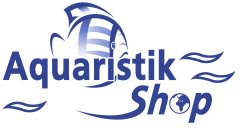 ---

Price including german VAT plus
shipping costs
---
Tetra FunTips Tablets are adhesive food tablets consisting of a balanced combination of highquality special flakes and nutritious freeze-dried raw materials - adhere to the glass.

- contains high-quality freeze-dried natural food (such as gammarus, brine shrimps, water fleas and mosquito larvae)

- the tablets can be pressed onto the glass of the aquarium so that the ornamental fish can be observed while feeding

- the ornamental fish can use their biting tools for sucking or nibbling at the tablets

- contains all essential nutrients, vitamins and trace elements

Recommended feeding for Tetra FunTips Tablets Adhesive food tablets:
Feed a small numbers of tablets instead of an other food.

Analysis:
Crude protein: 43 %
Crude fat: 3 %
Crude fibre: 2 %
Crude ash: 11 %
Water: 9 %

Do you have questions about this article ?