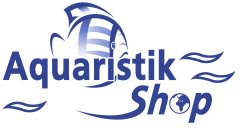 ---

Price including german VAT plus
shipping costs
---
JBL AquaSil transparent is a single component silicon rubber which hardens due to air humidity for the construction and repair of framless aquariums and terrariums. JBL AquaSil transparent ahs special properties: extremely rapid hardening, high notch toughness and good adhesion. After hardening, JBL AquaSil transparent is completely odourless, neutral, non-toxic and physiologically safe.

technical Data JBL AquaSil:
Viscosity: Pasty, firm
Shora A hardness (DIN 53 505): Approx. 25
Temperature tolerance: -40°C to +180°C
Film formation time: approx. 10 minutes
Hardening time: approx. 2-3 mm/24 hours
Density: 1,02g/cm³
Tensile strength (DIN 53 504): approx. 1,40 N/mm²
Tearing resistance (DIN 53 504): approx. 575%
E module 100% (DIN 53 504): approx. 0,5 N/mm²
Coloure: transparent

Do you have questions about this article ?