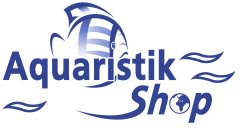 ---

Price including german VAT plus
shipping costs
---
Tetra Pleco Tablets are greenstuff tablets containing a high proportion of spirulina algae.

- ideally suited to the special nutritional requirements of herbivorous catfish and sucking loaches

- become soft quickly and are therefore readily eaten by the fish

- stabilised vitamin C increases resistance to disease, promotes healthy growth and prevents nutrition-related deficiency symptoms

- promote vitality and health

Recommended feeding for Tetra Pleco Tablets:
Feed max. one PlecoMin tablet for each Wels a short time bevor the light is switching off.

Analysis:
Crude protein: 40 %
Crude fat: 5 %
Crude fibre: 2.0 %
Water: 9 %

Do you have questions about this article ?