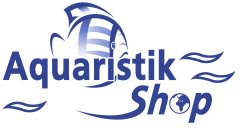 ---

Price including german VAT plus
shipping costs
---
Hobby Absorbex micro is a biological filter material for freshwater and marine water aquariums. Absorbex micro works in an absorptive manner, i.e. damaging agents are broken down by aerobic and anaerobic bacteria, for which the material offers a large breeding area. The pore size of 5 hundred-thousandths of a millimetre offers nitrosomas and nitro-bacterial bacteria perfect living conditions. Thus, Absorbex micro absorbs nitrite an ammonia and breaks down nitrates and phosphates decisively. The surface area of 1 l of aborbex micro corresponds to the area of more than 3 basketball pichtes. The pore channels have at least two entrances and ensure optimum water and oxygen flow.

The content of 1 package Hobby Absorbex micro is sufficient for approx. 200 l of aquarium water.

Do you have questions about this article ?