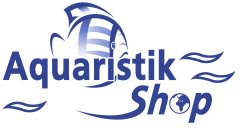 ---

Price including german VAT plus
shipping costs
---
The Hobby Incubator set is for the continuous raising of artemia nauplies. The Artemia nauplies hatch out in the Incubator bottle. The hatched nauplies can be transferred daily into the rasing basin. Here the Artemia nauplies are feeded with Hobby Liquizell. If they are 10 days old, they come as regular living feed into the aquarium. The Hobby Incubator set ensures a long-lasting supply of live feed.

The Hobby Incubator set contains:
+1 Raising basin
+1 dose Hobby Liquizell
+1 Hobby Lifting pump
+1 Artemia seeve
+1 Hobby Incubator
+1 dose Artemix (mixture of artemia eggs and salt)
+1 dose Artemia salt
+1 cup

Both the Hobby Incubator and the Hobby Incubator Set are designed for use with an air pump (not supplied).

Do you have questions about this article ?