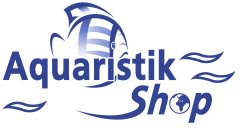 ---

Price including german VAT plus
shipping costs
---
JBL CalcuMarin is an easily-soluble mineral salt mixture containing calcium, strontium and hydrogen carbonate in the same proportions as naturally occur in the sea. It is therefore highly suitable for providing all calcific organisms in the salt-water aquarium (calcareous algae, corals, shellfish etc.) with all the vital elements needed for lime synthesis. At the same time, the pH levels are stabilised and the carbonate hardness is held at the ideal level of 12-15° dKH.

-Supplies biologically-accessible calcium, strontium and hydrogencarbonate in balanced proportions.
- Contains 2 components, which react after application to calciumhydrogencarbonate, sodiumchloride and strontium complexes.
- Contains no unwanted ions which enrich through regular application in water.

Do you have questions about this article ?