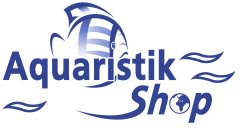 ---

Price including german VAT plus
shipping costs
---
Professional water conditioning in nano aquariums with JBL NanoStart

JBL Nano Start is a bacterial starter for nano aquariums. Essential live helpers for effective filtering. JBL Nano Start immediately makes filters and aquariums biologically active and ensures rapidly breakdown of toxic ammonia and nitrite. Application of JBL Nano Start when setting up a new aquarium or when adding new filter material.

Dosage instructions for JBL Nano Start:
Add the complete contents of the bottle to the set up aquarium and start up the filter. The content is sufficient for nano aquaria up to 60 litres of water.

Specially developed for very small aquarium, the Nano range by JBL meets the specific needs of nano aquariums and provides professional care to meet the particular needs of the inhabitants of the aquarium. Although in principle mini-aquariums are subject to the same laws of biology as their bigger brothers, the care of very small aquariums requires special attention. Due to the small volume of water, imbalances can very quickly arise, which can be avoided by the specially adapted care products and food range from the JBL Nano series.

Do you have questions about this article ?