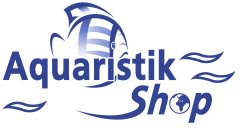 ---

Price including german VAT plus
shipping costs
---
Professional water conditioning in nano aquariums with JBL NanoCrusta

JBL Nano Crusta is a care and shell moulting product for prawns and dwarf crayfish. It produces clean, healthy aquarium water using completely natural means without use of chemicals. Contains the invaluable clay mineral montmorllionite, for problem-free, healthy shell moulting and clear colouring with distinct colour separation. Micro fine natural minerals disperse in the water, absorbing a wide range of unwanted substances, discoloration, particles and bacteria through their special surface structure. The aquarium as a whole becomes one huge filter.

Dosage instructions for JBL Nano Crusta:
Baisc care product for weekly use in nano aquariums. Add weekly 1 drop for 2 litres of water. The initial discolouration immediately after application shows the effectiveness and disappears after 2-24 hours, leaving crystal-clear water. Content is sufficient for 700 litres of water.

Specially developed for very small aquarium, the Nano range by JBL meets the specific needs of nano aquariums and provides professional care to meet the particular needs of the inhabitants of the aquarium. Although in principle mini-aquariums are subject to the same laws of biology as their bigger brothers, the care of very small aquariums requires special attention. Due to the small volume of water, imbalances can very quickly arise, which can be avoided by the specially adapted care products and food range from the JBL Nano series.

Do you have questions about this article ?