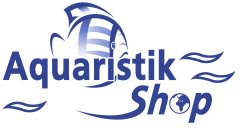 ---

Price including german VAT plus
shipping costs
---
JBL Nedol Plus 250 is a nedication against hair worms (Capillaridae), pinworms ( Oxyuirdae), camallanus worms ( Camallanidae) and other nematodes in aquarium in fresh or salt water. The following general symptoms may indicate one of the aformentioned worm infections: The infested fish suffer an extrem loss of weight despite good feeding, occasionally, the fish excrete white, slimy faeces, because the parasites damage the internal wall, which is then excreted along with the faeces. Note: Slimy, white faeces may also be an indication of poor nutrition or a flagella infection, so that this symptom only indicates a roundworm infection if it occurs togehter with the other symptoms mentioned. Schooling fish loose weight and stay outside the school. Individual fish lie on the floor and make rotating movements. A Camallanus infection is relatively easy to recognise: The rear end of the red coloured female hangs out of the after of the infected fish intermittently in order to deposit larvae. With the exception of Camallanus cott, only a microscopic examination can provide a sure diagnosis.

Application and dosage of JBL Nedol Plus 250:
The normal dosage is 10 ml on 75 litres of aquarium water. Depending on the worm species, the treatment should be repeated after a few days to also include newly hatched larvae.

Do you have questions about this article ?