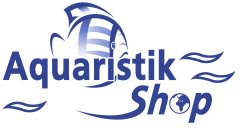 ---

Price including german VAT plus
shipping costs

---
Technical Data JBL ProFlow t 500:

- Power consumption: 230 V/50 Hz 5 W

- Pump output adjustable: 200-500 l/h

- delivery height: 0.8 m

- Connector: pressure side: 12/16 mm

- Dimensions: (length x width x height) 58 x 34 x 55 mm

- cable length: 1.65 m with EURO-Plug

- 4 years warranty

The small JBL ProFlow t 500 pump is specially designed for applications requiring small dimensions and high performance. These pump is ideally suited, for example, as output pump in clear water chambers of bio-filters in freshwater as well as saltwater. The shallow minimum water depth of 4 cm makes these ideal pumps for aqua terrariums or indoor fountains. Depending on the situation and the available space, the mains cable can be routed horizontally or vertically upwards in a hook on the rear panel of the pump. The JBL ProFlow t 500 pump is fully submersible (IPX8) and tested to TÜV/GS. Three space-saving suction cups ensure sturdy mounting. The pumping capacity can be varied within a wide range, so that it can be adapted to virtually any purpose.

Do you have questions about this article ?