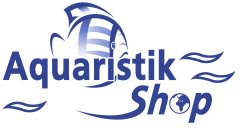 ---

Price including german VAT plus
shipping costs
---
JBL WishWash Aqua is a innovative aquarium cleaing cloth + sponge. All cleaning options for terrarium or aquarium panes have had one thing in common until now: the dirt that is removed dissolves in the water (and causes water pollution) or falls onto the floor. Not with the new JBL WishWash! Both the special sponge and the special cloth not only remove dirt quickly and efficiently, without using force, but also absorb the dirt into their Fyrell fibres. This reduces water pollution and prevents the water cloudiness caused by cleaning.

Fyrell is an innovative spun fleece, produced in an environmentally-friendly manner without the use of chemicals and using high-pressure water jets. At the same time the microfilaments are firmly knotted by the water jets to a textile fabric. The structure of the filaments is 100 xs finer than human hair, which explains its enormous absorption capacity. The sponge and cloth can even be intensively washed at 60 °C in a washing machine and if dries 3 times faster than cotton.

JBL WishWash Aqua
+ removes algae and limescale from the inside of aquarium glass (sponge)
+ cleans the outside of the glass panes thoroughly and easily (cloth)
+ soaks up removed dirt instead of simply spreading it in the water
+ free of chemicals
+ 1 sponge sewn in to cloth, approx. 100 x 100 x 25 mm
+ 1 cloth, approx. 400 x 570 mm

Do you have questions about this article ?