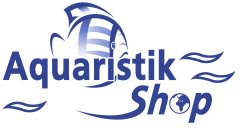 ---
The cubic one - the
Juwel Lido 200
sets stylish accents with a sense for clear lines. Exhibiting a width of 70 cm, a height of 65 cm and a special depth of 51 cm, the
Juwel Lido 200
is also perfectly suited as seawater aquarium.
---

Price including german VAT plus
shipping costs
---
The cubic one - the Juwel Lido 200 sets stylish accents with a sense for clear lines. Exhibiting a width of 70 cm, a height of 65 cm and a special depth of 51 cm, the Juwel Lido 200 is also perfectly suited as seawater aquarium. The safety base frame ensures a particularly reliable placement and facilitates a problem-free arrangement of the aquarium without special pads. Skilful workmanship from Germany, high-quality materials and perfectly coordinated technology ensure a maximum of quality and safety and consequently guarantee the longevity of the Juwel Lido 200. As every other aquarium combination from Juwel, also the Lido 200 comes completely equipped with all necessary items and therefore you can immediately start with your new hobby.

technical Data Juwel Lido 200 LED:
Juwel Aquarium 70x51x64 cm (length x width x height), approx. 200 litres content
Aquarium height: 65 cm (incl. Cover)
Aquarium cover with modern Juwel MultiLux LED lighting unit, 2x14 W
LED in the coloures day and nature
Cabinet suitable to the aquarium, height 80 cm
total height of the combination: 145 cm
Juwel internal filter system Bioflow 3.0, incl. Filter media and Pump 600 l/h
Juwel Heater 200 W
available in the decore colours black, light wood, dark wood and white

Do you have questions about this article ?