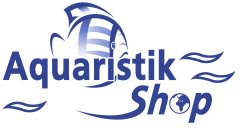 ---

Price including german VAT plus
shipping costs
---
O.S.I. Artemia Food is a specially formulated diet for maintaining adult artemia and raising nauplii (baby brine shrimp). Brine shrimp are primarily used as a live food for carnivorous fish. Once hatched, if the nauplii are not fed to fish within a short period of time they will begin to live off of their own body tissues. Thus, your fish does not receive much nutrition. O.S.I. Artemia Food can also be used to maintain the nutritional quality of the artemia and even grow them into adulthood.

Feeding Instructions:
For a 10 gal. aquarium, place 2-3 scoops in a container with some of your tank water. Mix to suspend the particles. Turn your filter off and pour the particles into your tank. Turn your filter on after 30 minutes. Brine shrimp should be fed twice a day. At 80 degrees Fahrenheit, it will take 2-3 weeks for brine shrimp to reach adult size.

Do you have questions about this article ?