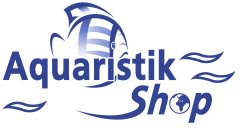 ---

Price including german VAT plus
shipping costs
---
Dennerle Shrimp King Baby is a premium rearing feed for shrimps. Sinking, water-stable micro-granules consisting of 100% natural ingredients. For daily feeding, for all larval stages. For healthy, well-balanced growth. Made up of over 20 carefully selected ingredients, variety is already built into each granule. Shrimp King Baby ensures healthy, balanced growth thanks to its high-quality proteins and amino acids as well as essential fatty acids from aquatic animals. The vegetarian component of the food, which is so important for a balanced diet, takes the form of high-quality ingredients such as stinging nettles, walnut leaves, birch leaves, gingko leaves, pumpkin, birch bark, lapacho bark and barley grass. Vegetables such as spinach, fennel, dandelion, herbs such as rosemary and aronia berries and flower pollen supply valuable minerals, trace elements, vitamins and phytochemicals. Natural carotinoids promote the development of full species-specific colouring, especially for yellow, orange and red coloured animals. Shrimp King Baby ensures problem-free moulting and strengthens the body's defences. After hatching, baby shrimps often remain where they were born for several days, and while they are there, there is not enough food available so they can quickly starve. Shrimp King Baby is therefore formulated as micro-granules with a grain size of approx. 1 mm. The micro-granules are (a) water-stable and (b) do not vanish into the substrate or filter like dust food. This means the food prevents unnecessary water pollution and does not turn the water cloudy. Shrimp King Baby is ideal for daily feeding and suitable for all larval stages, especially for the first sensitive weeks.

Feeding recommendation Dennerle Shrimp King Baby:
As much as the shrimps eat in 1 hour one to two times a day Distributed evenly. Remove food residues after 6 hours. Guarantee: Free of artificial colouring agents and preservatives, no fish meal. Supplementary feed for shrimps in fresh water aquaria.

Composition: Kelp, shrimp wholemeal, wheat protein, yeast, spirulina, stinging nettle, lucerne, kale, walnut leaves, birch leaves, gingko leaves, green-lipped mussel, Chlorella, pumpkin, birch bark, lapacho bark, chokeberries, blossom pollen, fennel, dandelion, rosemary, spinach, barley grass

Analytical constituent: 36.5% crude protein, 4.0% crude fat, 7.4% raw fibre, 14.0% crude ash, 10.4% moisture, 1.95% calcium, 1.17% sodium, 0.57% phosphorus, 0.39% magnesium

Do you have questions about this article ?