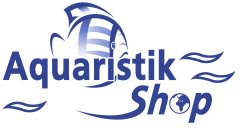 ---

Price including german VAT plus
shipping costs
---
Dennerle Shrimp King Active Soil is a professional gravel for Shrimp tanks.

+ high content of humic and fulvic acids
+ with essential minerals and trace elements
+ high filter capacity for crystal-clear water
+ grain size 1-4 mm
+ buffers the pH value at approx. 6.0 - 6.5
+ reduces the carbonate hardness to approx. 0 - 2°dH
+ made in Japan
+ ideal water values for soft water loving shrimp (e.g. Red Bees)

Application of Dennerle Shrimp King Active Soil
Put the unwashed soil into the dry aquarium to a depth of approx. 3-5 cm. Carefully add water. Please note: Osmosis water + BeeSalt = longer effectiveness. Not suitable for animals that require harder or slightly alkaline water.

Do you have questions about this article ?