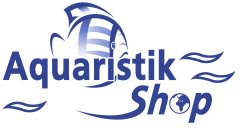 ---

Price including german VAT plus
shipping costs
---
Dennerle Shrimp King Protein is a premium protein feed for shrimps. Sinking, water-stable feed pads consisting of 100% natural ingredients. With raised protein content and valuable amino acids. For healthy, colourful shrimps. Dennerle Shrimp King Protein has significantly higher protein content in comparison with the main food at 42.2%. It is fed as part of the normal feeding programme for variety and as a nutritional supplement. At the same time, Shrimp King Protein enables an increased protein supply during times of increased need e.g. during the reproduction phase and egg formation. Shrimp species with inherently higher protein requirements can also feed appropriately for their species. The proteins and essential amino acids all originate primarily from aquatic animals (Gammarus, Daphnia, decapsulated Artemia cysts, shrimps, green-lipped mussel) and as a result have optimum nutritional composition and bioavailability.

Feeding recommendation Dennerle Shrimp King Protein:
Approx. 1 feed pad per 20 shrimps 1-3 times a week. Remove food residues after 6 hours. Remove food residues after 6 hours. Guarantee: Free of artificial colouring agents and preservatives, no fish meal. Supplementary feed for shrimps in fresh water aquaria.

Composition: Kelp, shrimp wholemeal, Gammarus, wheat protein, Daphnia, decapsulated Artemia cysts, yeast, birch leaves, green-lipped mussels, birch bark, rosemary

Analytical constituent: 42.2% crude protein, 5.2% crude fat, 5.9% raw fibre, 19.8% crude ash, 8.1% moisture, 3.69% calcium, 1.37% sodium, 0.72% phosphorus, 0.38% magnesium

Do you have questions about this article ?