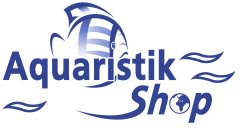 ---

Price including german VAT plus
shipping costs
---
Every coral breeder or owner of a marine aquarium needs PREIS Easy Glue Coral Adhesive. PREIS Easy Glue Purple is very simple to use, has no odour and sheds no pollutants into the water. This innovative coral adhesive makes it very simple to produce coral offshoots fast, leaving your hands free from unpleasant adhesive residues.

PREIS Easy Glue Purple:
- now in the coloure purple, therefore no difference to the coloure of coraline algae
- Odourless
- Fast hardening
- Simple to shape
- Allows growth of tissue and red calciferous algae

Application:
Mix the Plus and Minus material in equal parts in the required quantity. Knead the Easy Glue Pruple for about 30-60 seconds to form an even unicoloured mass. Now you can affix the coral pieces with Easy Glue. It dries completely within about 2 minutes.

Do you have questions about this article ?