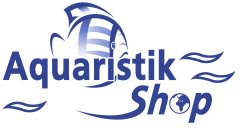 ---

Price including german VAT plus
shipping costs
---
Preis Start Up bacteria are dry, they are not susceptible to environmental impact, such as fluctuations in temperature or excessively long storage, as would be the case with liquid products. Start-up bacteria reduce the seeding phase and biological maturation begins at once. The bacteria break down specific organic waste in the substrate and settle around the roots of the plants, encouraging the roots to absorb nutrients. The bacterial strains are supplied on a biological, mineral carrier substrate in opaque packaging. Ideal for planted aquariums, bacteria colonize the ground vegetation, allowing for immediate activation. For a stable balance of bacteria, lush plant growth and healthy ground vegetation. For densely planted aquariums. Prevents growth of algae on the substrate. For new aquariums or replacing substrate in established aquarium. Prevents deficiency symptoms and poor plant growth. Promotes the breakdown of organic waste. Simply work into the substrate !

Start Up - bacteria 5 g sufficient for aquaria up to 200 l
Start Up - bacteria 8 g sufficient for aquaria up to 350 l

Do you have questions about this article ?