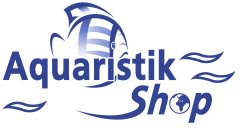 ---

Price including german VAT plus
shipping costs
---
Tropic Marin Carbon are highly efficient activated carbon pellets for use in fresh and marine water aquaria. The Carbon combats yellow matter an harmful substances from the aquarium water. Yellow matter and harmful substances have an adverse effect on the conditions in an aquarium. The water needs to be free of yellow matter if the light is to be allowed to penetrate unfiltered to the corals, plants and fish and bring out their natural colours. Tropic Marin Carbon is a highly efficient activated carbon with a powerful capacity for adsorbing yellow matter and harmful substances without releasing excessive amounts of phosphate and silicate.

Tropic Marin Carbon use and dosage:
400 g Tropic Marin Carbon are sufficient for 800 l of aquarium water. For continuos use of activated carbon it is recommended to filtering approx. 1% of the tank volume per hour through the carbon. Experience has shown that it is advisable to change Tropic Marin Carbon after no more than 8 weeks. Alternatively the carbon can, if necessary (for example after application of medications), be run through a rapid-flow filter over 1 to 3 days.

Do you have questions about this article ?