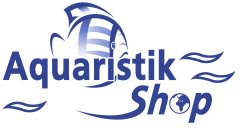 ---

Price including german VAT plus
shipping costs
---
Aqua Medic REEF LIFE Iodine is a 3 component iodine for healthy coral growth and bright colours. Aqua Medic REEF LIFE Iodine is an iodide additive especially developed for salt water aquaria. It supplies both fresh and salt water aquaria with iodide and organic and elementary iodine. Whereas iodide and elementary iodine are immediately available for the animals and plants, the organic bond releases iodine slowly and ensures a long term supply. Iodine is an essential trace element for all invertebrates and especially for crustacea which require iodide to assist in sloughing off their shell. When provided with iodine, corals show better growth and more intense colouring.

Application and Dosage of Aqua Medic REEF LIFE Iodine
Weekly 30 ml per 600 l aquarium water.

Ingredients:
Iodine, potassium iodide, PVP iodine (chemical elements: I2, KJ, PVP-I)

Do you have questions about this article ?