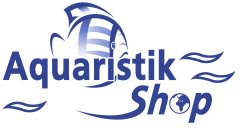 ---

Price including german VAT plus
shipping costs
---
Aquarium Münster Odimor ist for the treatment of ornamental fish suffering from skin diseases, including Oodinium ocellatum (Red Sea Oodinium of coral fish), Oodinium pillularis (velvet disease of freshwater fish), Chilodonella, Costia, Trichodina and Cryptocarion and the arising secondary fungal and bacterial infections. Visible symptoms are a whitish-grey to dark velvet-like skin with hardly visible dots, smaller than whitespot (Ichthyophthirius) which, in advanced stages, also spread to the gills, fins and over the entire body. The gills stand out as the braething rate increases right up to the point of brething difficulty.

Dosage of Aquarium Münster Odimor
20 ml for 400 l of water
100 ml for 2,000 l of water
1000 ml for 20,000 l water

Do you have questions about this article ?