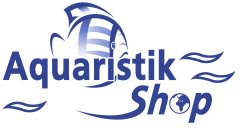 ---

Price including german VAT plus
shipping costs
---
Arcadia T8 LED Lamp Marine White:

+ for all marine water aquaria

+ 12,000 K

+ powerful penetrating white light

+ accentuates natural fish colours

+ promotes marine photosynthesis

+ T8 lampholder attachments allow unit to retro fit into T8 fluorescent tube mounts

+ uses only 1/3 of the electricity and produces 70% more effective light

+ overall, 5x more light for every kilowatt hour

+ adds the ripple effect to your aquarium

+ long life span

+ keep your existing aquarium hood

+ waterproof (IP67)

Arcadia T8 LED Marine White 60 cm: replaces 18 W T8 lamps, 36x 0.25 W LED = 9 W, diamter: 26 mm
Arcadia T8 LED Marine White 75 cm: replaces 25 W T8 lamps, 45x 0.25 W LED = 11 W, diamter: 26 mm
Arcadia T8 LED Marine White 90 cm: replaces 30 W T8 lamps, 54x 0.25 W LED = 13 W, diamter: 26 mm
Arcadia T8 LED Marine White 105 cm: replaces 38 W T8 lamps, 63x 0.25 W LED = 16 W, diamter: 26 mm
Arcadia T8 LED Marine White 120 cm: replaces 36 W T8 lamps, 72x 0.25 W LED = 17 W, diamter: 26 mmPlease note: These LED units are not compatible with Electronic Ballast Controllers.

The Arcadia Classica T8 LED Lamp integrates an LED light source encased in a traditional fluorescent linear lamp fitting. The LED chips are waterproof inside a clear lens, allowing maximum natural light to flood the aquarium. The LED technology significantly reduces energy consumption to one third of the fluorescent equivalent, light output is an average 70% more, giving an overall 5x efficiency improvement. The comparison also indicates the life span is double, lasting 2x longer, reducing the need for lamp replacement. The light produced from LED also has more visual impact, using a series of spot light sources, it creates a dramatic ripple effect not possible with fluorescent lamps. Powered using traditional Magentic Controllers, the T8 LED Lamp is the most cost effective and easy way to fit LED, whether you are installing new aquarium lighting or simply upgrading from fluorescent lamps.

Do you have questions about this article ?