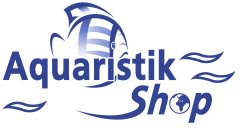 ---

Price including german VAT plus
shipping costs
---
Dennerle CO2 Bubble Conuter Exact for the simple and precise adjustment of the CO2 supply. The number of bubbles per minute is used to calculate the amount of CO2 in the aquarium. Thanks to ist fully-developed design, the Dennerle CO2 Bubble Counter Exact caters for simple and convenient readings: since it is swivel-mounted, it can be moved into the ideal position. The white reflector bracket makes it possible to count the bubbles accurately, even in poor lighting conditions, for example, in floor cupboards. Strong hose connectors with coupling rings provide safety and guard against CO2 leaks. Thanks to the 3 different fastening options, the bubble counter can be used almost anywhere.

The CO2 bubbles generated by the Dennerle CO2 Bubble Counter Exact have an average weight of 0,125 mg and a volume of 0,063 ml. 10 bubbles per minute therefore correspond to a CO2 supply of 1,8 g or 0,9 litres per day.

Do you have questions about this article ?