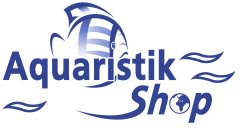 ---

Price including german VAT plus
shipping costs
---
Dennerle CO2 Micro-Perler is a efficient and compact CO2 diffusor with built-in bubble counter for aquaria of up to 250 litres.

Mode of functioning Dennerle CO2 Micro-Perler:
The CO2 supplied by the CO2 fertilizer system is conveyed to the inner chamber of the Micro-Perler via the built-in bubble counter. The ceramic diffusor atomizes the CO2 into thousands of tiny micro-bubbles. This increases the contact area between the CO2 and the aquarium water mayn times over, so that the CO2 can quickly and effectively dissolve into the water. The amount of the CO2 supplied can be measured by the number of bubbles leaving the built-in bubble counter per minute. Whilst the CO2 dissolves into the water, so-called waste gases, harmless gases that occur naturally in all aquarium water, penetrate the micro bubbles. This is why the bubbles get smaller the further up the tank they rise, without ever dissolving completely. When bubbles reach the water surface, they consist almost entirely of waste gases and contain barely any CO2 at all. The Dennerle CO2 Micro-Perler can be used in combination with all customary CO2 systems. Size: 3.5 x 6.5 x 5 cm (w x h x d)

Do you have questions about this article ?