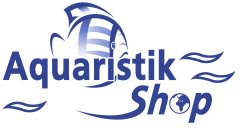 ---

Price including german VAT plus
shipping costs
---
Feeding leads to a regular input of nutrients into every aquarium. As a result of excretion by the creatures living in the aquarium, over the course of time numerous waste substances and algae nutrients accumulate which even the best filter is unable to break down. Plant growth may start to flag, despite adequate fertilization. This is just to the liking of troublesome algae. In nature, fish and plants enjoy a continual supply of fresh water, and waste products and inhibitors are washed away. To achieve a similar effect, part of the water in an aquarium requires to be replaced on a regular basis. This regular replacement of old, contaminated water with fresh water is crucial to the effective functioning of any aquarium - and of mini aquaria in particular.

Unfortunately, fresh tap water is not directly suitable for aquaria, however, as it may contain substances which pose a threat to fish, shrimps, crabs and plants. Invertebrates are particularly sensitive to contaminants such as chlorine and copper in the water. Equally, important constituents of natural waters, such as trace elements and organic colloids, are lacking in tap water. Dennerle Nano Water Conditioner has been developed especially for mini aquaria, and in particular such aquaria stocked with shrimps and crabs. It renders critical substances in tap water harmless and adds active substances. Dangerous chlorine is swiftly neutralised. Toxic heavy metals such as copper, nickel, zinc, lead and cadmium are effectively bound, rendering them harmless. Organic protective colloids envelop fish like a second skin, providing gills, skin and fins with lasting protection from harmful environmental influences. Natural minerals promote the moulting of crabs and shrimps and support the formation of a strong and healthy shell.

Dennerle Nano Water Conditioner:
Add 2 drops of Conditioner t 1 litre of tap water. The package content is sufficient for 150 l of tap water.

Do you have questions about this article ?