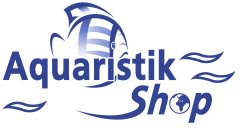 ---
visual colour effect. Emphasizes fishes red, orange and blue tones in particular.
https://www.aquaristikshop.com/aquaristic/Dennerle-T8-TROCAL-SUPER-Color-Plus/908310/
---

---
Dennerle T8 TROCAL-SUPER Color-Plus:

+ visual colour effect. Emphasizes fishes red, orange and blue tones in particular

+ lends added brilliance to red plant colours

+ boosts the natural colouring of your fish and plants

+ tried and tested modern lamp technology

+ promotes plant growth

+ with pronounced TROCAL Color Peaks in the red and blue range for rich, brilliant colours

+ light spectrum with -algae gaps-

+

with UV STOP protective foil: Anti-algae effect

+ the foil also provides effective protection against glass splinters in the event of lamp breakage

+ activates chlorophyll synthesis

+ high luminous efficiency = low electricity costs

+ combinable with all other Dennerle TROCAL bulbs

The lighting does not serve merely to provide a clearer view into an aquarium. The right light is crucial to photosynthesis – and thus to plant growth. But how to provide ideal light conditions for the plants without encouraging algae growth unnecessarily? The answer lies in the spectrum of light colours: In order to flourish, aquarium plants need plenty of light from the red colour range, with only a minimal blue component and minimal or no UV radiation. Algae, on the other hand, thrive above all in blue light and a high UV component. Algae have lived in water throughout their entire evolutionary process, during which they have been exposed for the most part to strong, direct sunlight and ultra-violet light. Most aquarium plants, however, originated from tropical forests. They have thus adapted to the light conditions in the shade of dense tree populations. UV light and light in the blue range is filtered by natural means here.

Dennerle TROCAL fluorescent tubes have a useful life of 10,000 to 15,000 lighting hours, corresponding to a service life of up to 3 years. This means there is no need to replace them after 12 months.

15 W = 438 mm
18 W = 590 mm
30 W = 895 mm
36 W = 1200 mm
38 W = 1047 mm
58 W = 1500 mm

Do you have questions about this article ?