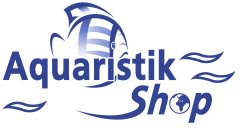 ---

---
EHEIM compactON 5000 universal aquarium pump

+ compact aquarium pump, for universal use

+ high pump output, low energy consumption

+ für fresh and marine water suitable

+ silent operation

+ operation inside or outside then water

+ incl. accessories

technical data EHEIM compactON 5000
Pump output: 5000 l/h
power consumption: 230 V/50 Hz, 70 W
pump head: 3.60 m
cable length: 2.0 m
Dimensions: 142x92x154 mm (length x width x height)
hose connection pressure side: 25/34 mm
hose connection suction side: 25/34 mm
operation insde or outside the aquarium or filter sump
for fresh and marine water use

EHEIM compactON replaces the EHEIM comact and comapct+ series of aquarium pumps. Like the previous models, the new EHEIM compactON is characterized by its extremely compact dimensions, while at the same time powerful pumping power and low energy consumption. The EHEIM compactON comes with a lot of accessories. For an example, a hose connector can be installed instead of the inlet strainer. The EHEIM compactON is to be mounted by the use of strong suction cups.

Do you have questions about this article ?