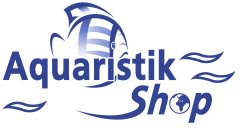 ---

Price including german VAT plus
shipping costs
---
Hikari Discus Bio-Gold is a a color-enhancing, daily diet for those who breed and raise discus offering a consistency compatible with the eating habits of discus. The natural color enhancing ingredients in Hikari Discus Bio-Gold produce natural brilliant colors in a relatively short period of time. A high protein, porous stick that immediately becomes soft and sponge-like when fed. The food is easily digested and will not crumble or fall apart even during your discus's unusual eating routine of repeatedly taking the food in and spitting it out. This helps reduce water quality problems and clouding which is customary with other foods. Hikari Discus is made from a perfect blend of proteins, indispensable amino acids, necessary vitamins and select minerals. Rich in stabilized vitamin C which promotes resistance to stress and immunity to infectious disease. For unequalled and extremely healthy growth rates feed Hikari Tropical Discus Bio-Gold!

Recommended feeding: Feed two to four times daily the amount your fish will completely consume in a few minutes. Do not overfeed. Remove uneaten food from the aquarium. Remember, when starting your discus on a new food, small doses are necessary until the food is fully accepted by your fish

Ingredients of Hikari Discus Bio-Gold:
Spirulina, Fish meal, Wheat flour, flaked corn, Rice bran, Brewers dried yeast, Gluten meal, Garlic, Astaxanthin, Monosodium glutamate, Vitamin A, Vitamin D3, Vitamin E, stabilized Vitamin C, Vitamin K, Choline chloride, Calcium pantothenate, Ribovlavin, Thiamine mononitrate, Niacin, Folic acid, Biotin, Ferrous sulfate, Magnesium Sulfate, Zinc sulfate, manganese sulfate, Cobalt sulfate, Copper sulfate, Calcium iodate, Selenium yeast, Salt

Analysis Hikari Discus Bio-Gold:
Protein: 50%
Fat: 12%
Fiber: 3%
Ash: 10%
Phosphorus: 0.8%

Do you have questions about this article ?