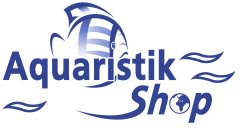 ---

Price including german VAT plus
shipping costs
---
The unique Hikari Sinking Wafers are designed for bottom feeders such as catfish (corydoras), loaches and other bottom feeders which have small downward facing mouths and who have to swallow to eat. A balanced combination of nutritious ingredients supplemented with various vitamins and mineral elements ensures healthy growth and resistance against diseases. Hikari Sinking Wafers are readily consumed, due to Hikari`s research and study of the tastes and eating habits of the fish. The wafers are insoluble in water and easy digestible.

Recommended feeding Hikari Sinking Wafers:
Feeding only the amount of Hikari Sinking Wafers your fish will completely consume within one hour. Do not overfeed, remove uneaten food from the aquarium.

Ingredients:
White fish meal, Shrimp meal, Wheat germ meal, Wheat flour, Soybean meal, Alpha starch, Brewers dried yeast, Spirulina, Carotine, Vitamin A, Vitaim D, Vitamin E, Vitamin B1, Vitamin B2, Choline chloride, Inositol, Calcium iodate, Manganese sulfate, Magnesium carbonate

Analysis Hikari Sinking Wafers:
Protein: 38%
Fat: 8.1%
Fiber: 0.8%
Ash: 9.3%
Phosphorus: 1.3%

Do you have questions about this article ?