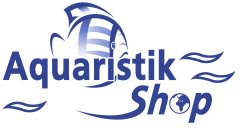 ---

Price including german VAT plus
shipping costs
---
JBL BabyHome Oxygen is a universal premium spawning box with constant water flow and air pump. Complete kit for safe and convenient separation of parent fish, raising of fry or isolation of incompatible animals. The kit comes with a spawning box, air pump, air hose and an air stone. Ready for immediate use without any purchase of additional accessories. Suitable for open tanks and covered aquariums alike. The permanent flow of oxygen-rich water improves hatching rates and helps raise fry with optimum results. Prevents hypothermia, which many results in fish losses.

JBL BabyHome Oxygen uses a sophisticated air-lift principle by means of the enclosed air pump which ensures constant, gentle water flow through the spawning box. The resulting optimal water quality lets the parent fish enjoy enhanced wellbeing and reduces the rates of loss of fry.

Easy to mount on the rim of the aquarium with a holder that permitts adjustment to the water level.

JBL BabyHome Oxygen
+ 3 convenient functions: as double spawning box, as single spawning box or as larger sized container for raising fry
+ Extra large spawning box with integrated oxygen supply. The rising air bubbles ensure good water circulaton in the box and therefore healthy fish.
+ Container with division to separate spawning females.
+ Suction cup holds the spawning box in position on the pane.
+ 2 different spawning grids – removable for breeding.
+ Dimensions approx.: 23 x 12 x 9 cm

Do you have questions about this article ?