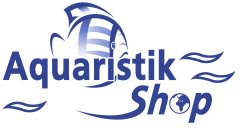 ---

Price including german VAT plus
shipping costs
---
JBL Novo Lotl M is a staple food for smaller Axolotl from 8 to 20 cm length. JBL Novo Lotl is a specially formulated food with proteins and fats from aquatic animals and 4 % spirulina algae to meet the nutrition needs of smaller-sized axolotl. High vitamin and protein content with an optimum protein-fat ratio of 5:1 to ensure healthy growth of young, fast growing animals. Sinking food pearls retain their shape to meet the requirements of bottom feeding axolotl. Dermatologically tested.

Feeding recommendation JBL Novo Lotl M:
Feed your animals two to three times daily with as much food as they can consume in around 30 minutes. Any uneaten food should be siphoned off, at the latest, one hour after feeding.

Ingredients: trou meal (39%), gammarus (10%), shrimp meal (10%), wheat germ, wheat meal, wheat gluten, octopus meal, spirulina (4%), rice meal, fish oil

Vitamin content in JBL Novo Lotl per 1000 g:
Vitamin A: 25,000 I.E.
Vitamin D3: 2,000 I.E.
Vitamin E: 300 mg
Vitamin C (stab): 400 mg

Analysis:
Crude protein 54 %
Crude fat 12 %
Crude fibre 2 %
Crude ash 10 %

Do you have questions about this article ?