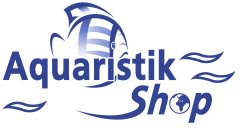 ---

Price including german VAT plus
shipping costs
---
JBL TraceMarin 3 Contains a further 16 trace elements such as manganese, zinc, iron, nickel, molybdenium, vanadium, rubidium etc.. Deficiencies of these in the aquarium can cause stunted growth in many invertebrates. Protein skimmer and biofilter optimized. Without nitrates, phosphates and silicates.

Dosage:

7 ml per 100 l aquarium water once a week or 1 ml per 100 l daily. This dosage is intended as a guideline and may be varied according to your own observations.

Developed to production quality in a series of tests and experiments carried out by chemists and biologists over a period of several years, JBL TraceMarin 3 provides all the vital trace elements and minerals such as strontium, iodine, barium, borium, cobalt, fluoride, chromium, manganese, iron, copper, zinc, nickel, molybdenum, vanadium and others required to meet the special needs of all hard corals, soft corals, bivalves and other invertebrates as well as calcareous algae in the reef aquarium. In order to avoid the incompatibility and reaction of certain elements to each other, 3 products have been designed to be used in combination to provide the best possible professional care for reef aquariums. JBL TraceMarin 3 contains no colouring or additives and no complex-forming ingredients (chelators), as these have proved to be problematical in the care of reef aquariums.

Available in 500 ml and 5000 ml bottle.

Do you have questions about this article ?